What is this blog hop all about, you ask? Myself, Cinthya and a Guest Host will be hosting this blog hop every Friday for the duration of three days.
The Guest Host will be a featured blogger picked randomly every week (and can only be featured once every month) from the list of everyone who link up. They will have the benefit of joining Cinthya and Myself in hosting the Friday Shout-Out blog hop along with getting some free promotional space on our blogs
(hence the Shout-Out)
. We will post their button on our page for a week for free. Who doesn't love free advertisement?!
Meet out guest host for this week:
Our Little Nest On The Lake
I'm married to an amazing man who also happens to be so darn handsome, I have 3 gorgeous sons and a baby girl,"My Side Kick"... I'm passionate about life, love & design. I'm very blessed to have a wonderful family and great friends. life is good. CLICK ON MY PHOTO to learn more about Why I started this blog !!!
Do stop by her blog and pay her a little visit. You will surely find some inspiration there. Her Nest is incredibly beautiful and she's got some amazing DIY's.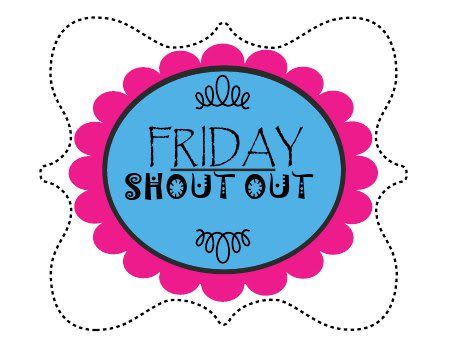 2. Be sure to link up the HOME page of your blog as this is a Social Blog Hop.
3. Be social and visit some of your fellow bloggers who linked ahead of you.
4. Post the "Friday Shout-Out" Button on your blog to show your support and spread the love. Help us make this blog hop grow.